On Saturday, December 4th, 14 Meridian students and 4 Henderson students traveled to Glasgow Middle School to audition for All-District Band.
In the photo above — Back row from left to right: Meghan Carpenter, Jeremy Katen, Wesley Crawford, Nate Hill, Case Dimock, Mercer Colby, David Ting. Front row from left to right Renee Coppock, Carlos Ortiz, Will Hahn, Nathan Pritchard, Ryan Vagoun, Megan Mann, Jack Taylor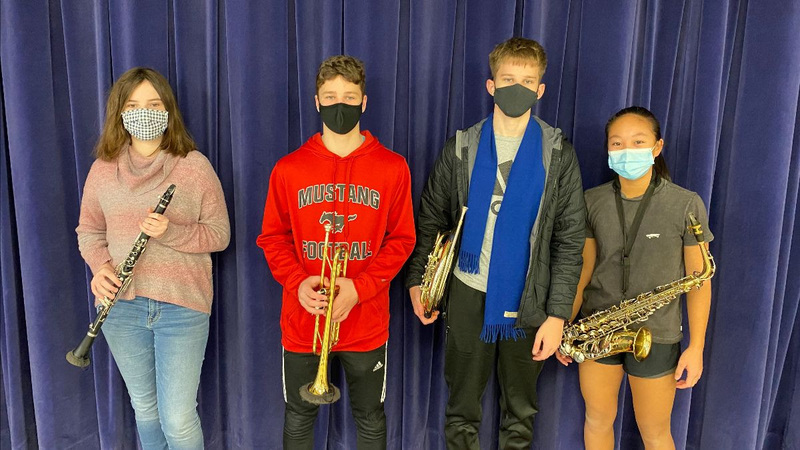 Henderson musicians pictured left to right: 8th Grade Clarinet Anna Goldenberg, 8th Grade Trumpet Seth Hahn, 8th Grade French Horn Max Sadler, and 7th Grade Alto Sax Misato Kasumi.
Since October, students have been preparing for the rigorous audition of scales, sight-reading, and challenging etudes. All 18 students scored and ranked exceptionally well up against other top musicians in our region through all of their efforts, including Fairfax County and Alexandria City schools.
After making it into All-District Band, students will attend the All-District Band event on February 3-5 at Hayfield Secondary School and perform on February 5th.