Congratulations to the MEHMS Advanced Choir, Meridian Chamber Singers, and Meridian Concert Choir on their participation in Choir Assessment this past weekend. District X Choral Assessments were held at Sandburg Middle School and Alexandria City High School, where each group performs two adjudicated pieces during the choral assessment and one warmup selection.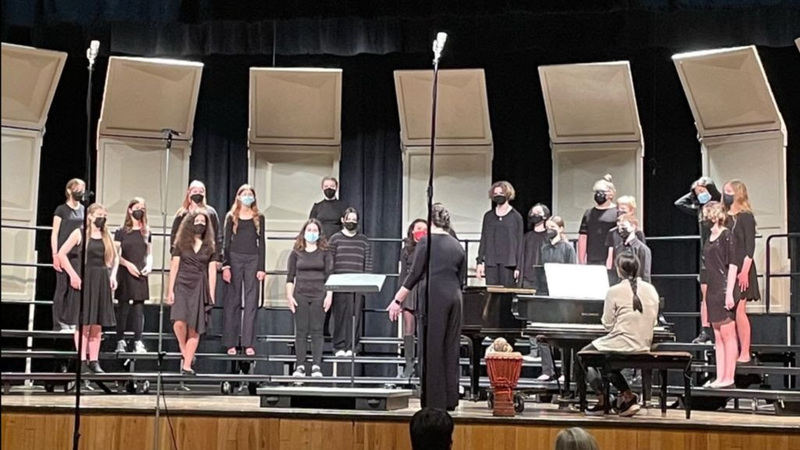 Three adjudicators assess the Choir in tone, intonation, diction, rhythm, artistry, balance/blend, and general effect as they perform. Each category is also assigned a score, and the scores are averaged for a final rating.
In addition to performance, choirs are also assessed on their sight-reading abilities. The judges praised our concert choir for their energy and stage presence, beautiful balance and blend, and diction.
Our chamber singers were commended for their crisp rhythms and appropriate tempos, the maturity of their vocal technique and tone, the blend in the treble voice, and their artistry and dynamics. The judges praised the advanced Choir for their diction, tone, musical expression, and dynamics.