Save the date! March 11 is International Night starting at 5:30 p.m. in the Mustang Cafe, followed by the Sophomore Personal Project Showcase at 7:00 p.m. in the Main and Aux Gyms.

Morning Announcements Feb 7: Mustang Diplomats are at John Hopkins Model UN! Busy Night Tonight: Swim & Dive at Regionals, Hockey Club at St James, Boys BBall hosts William Monroe in The Pit, and Henderson parties at home!
https://mailchi.mp/fccps/fy2020-191941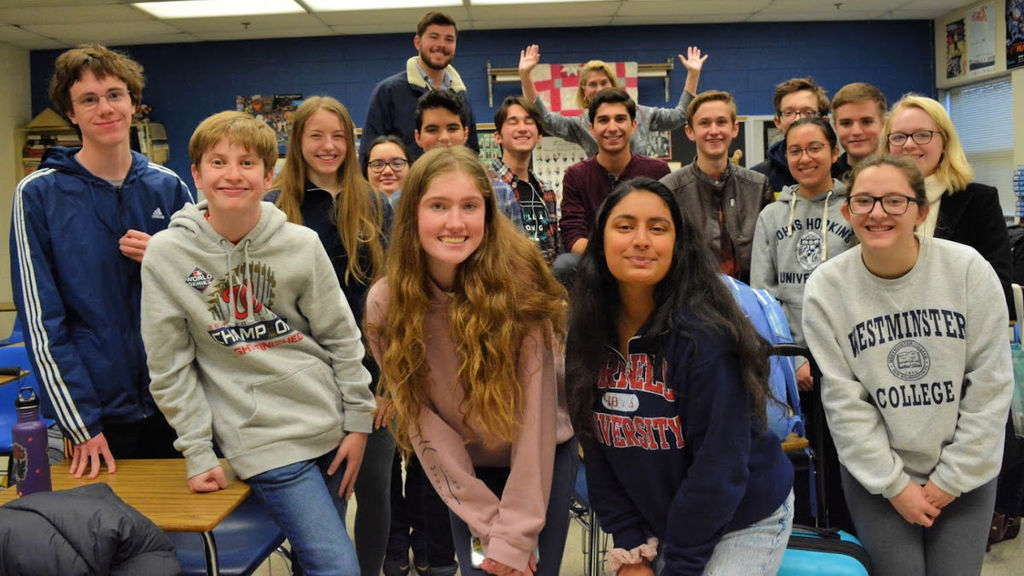 Become a Youth Mental Health First Aid Responder A wonderful training opportunity open to all FCCPS staff and parents. Saturday, February 29, 2020, 8:30 am- 5:30 pm George Mason High School Cafeteria Attendance is limited. Learn More:
https://www.fccps.org/o/fccps/page/featured-program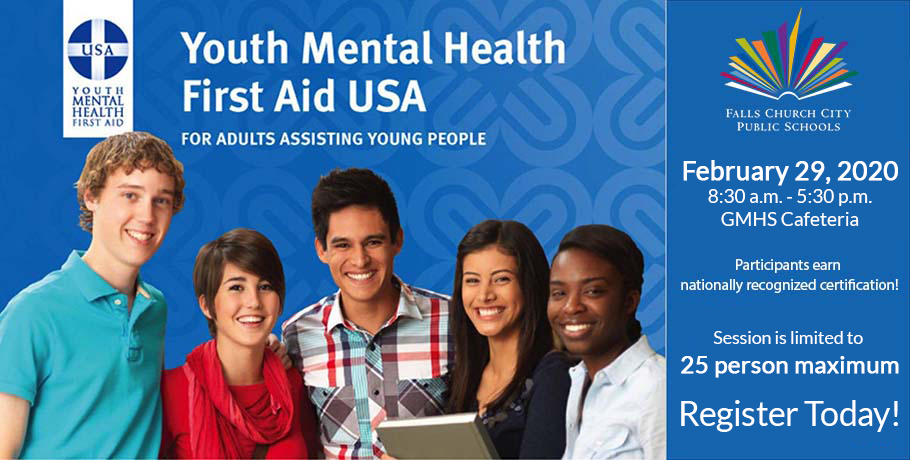 Morning Announcements Feb 5: Sports Medicine studies taping injuries, Voter Registration during GM lunch today, PTAs host Supt Budget info night. Mason Swim & Dive Celebrates Four Seniors
https://mailchi.mp/fccps/fy2020-191929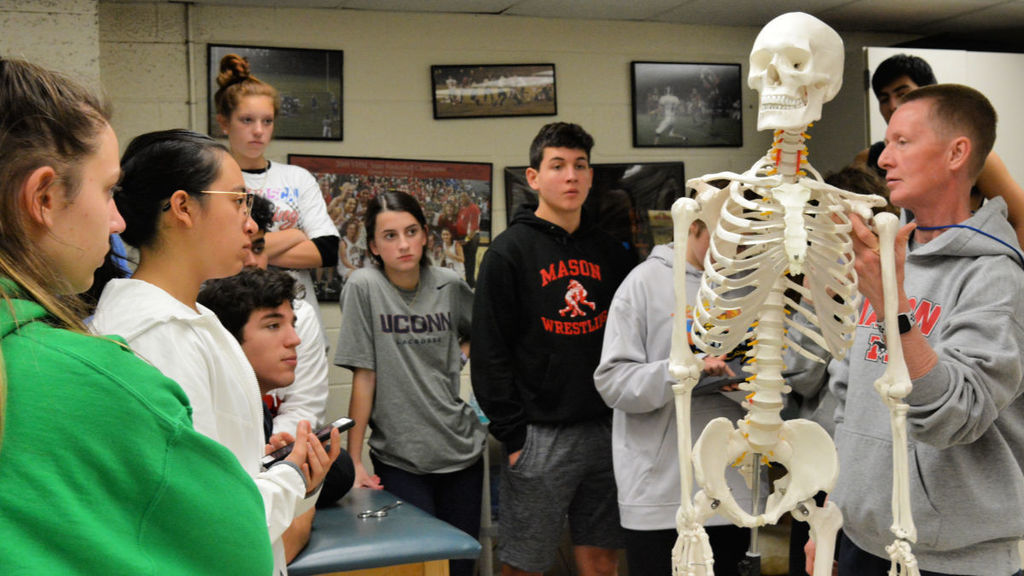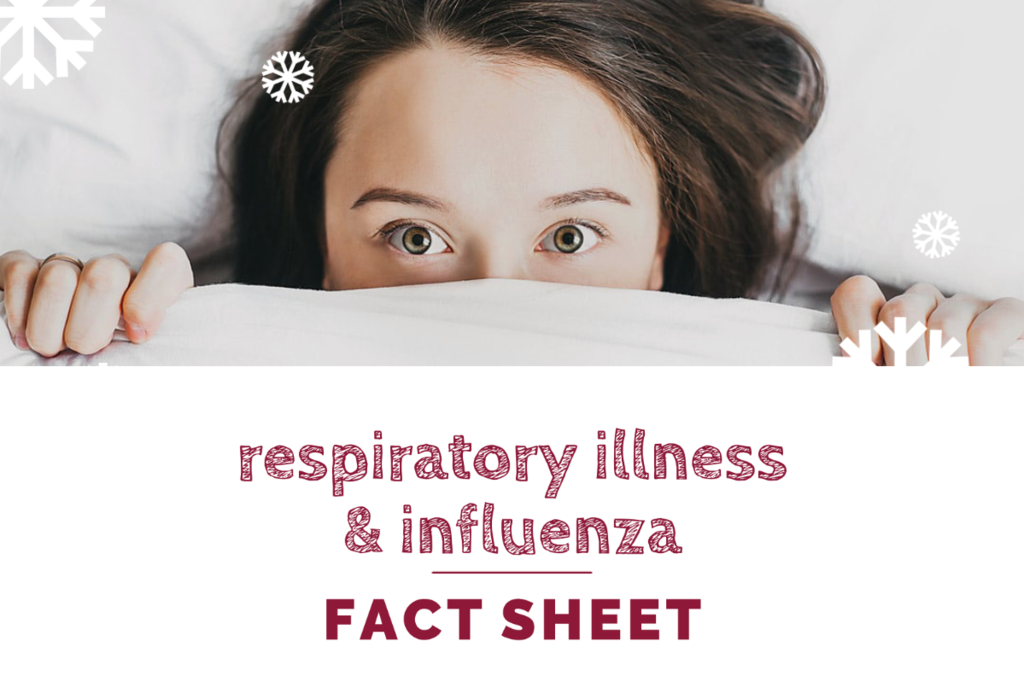 Mulch Madness Begins...Order now at the Mason Fan Shop,
https://mason-fan-shop.myshopify.com/
. Top quality double-shredded hardwood mulch delivered by Mustang Athletes directly to your home on March 28. Bags are $5 each for 3 cu. ft. Deadline to order is March 18.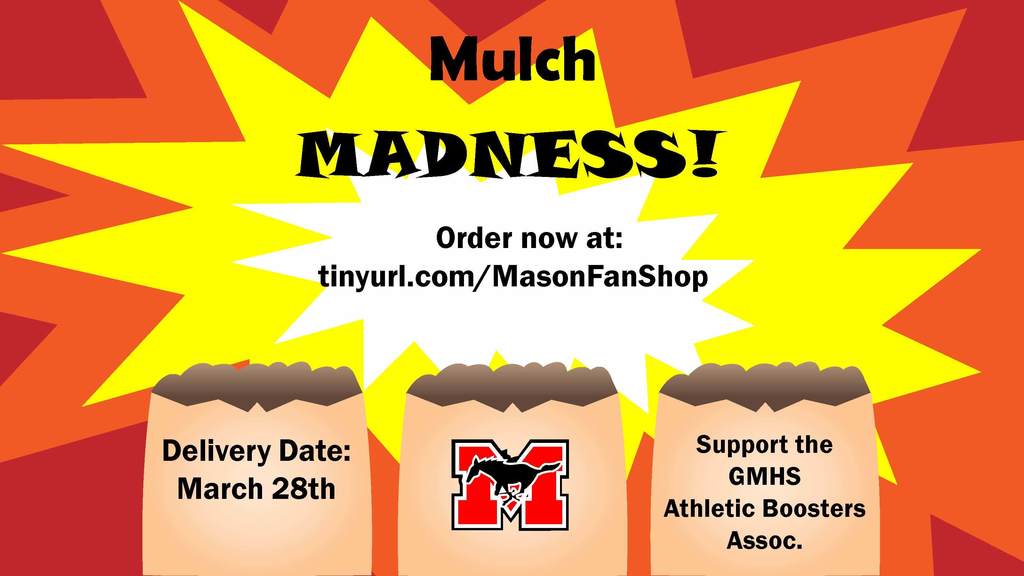 The FC School Board celebrated Champions of Character for fall GMHS athletics. They are (front l to r) Niharika Singhvi-Field Hockey, Ben Toyryla-Boys XC, Connor Plaks-Football, Alexis Holewinski-Volleyball, Emma Ward-Cheer, Jo Sevier-Girls XC. Jack Fagnan-Golf (not pictured).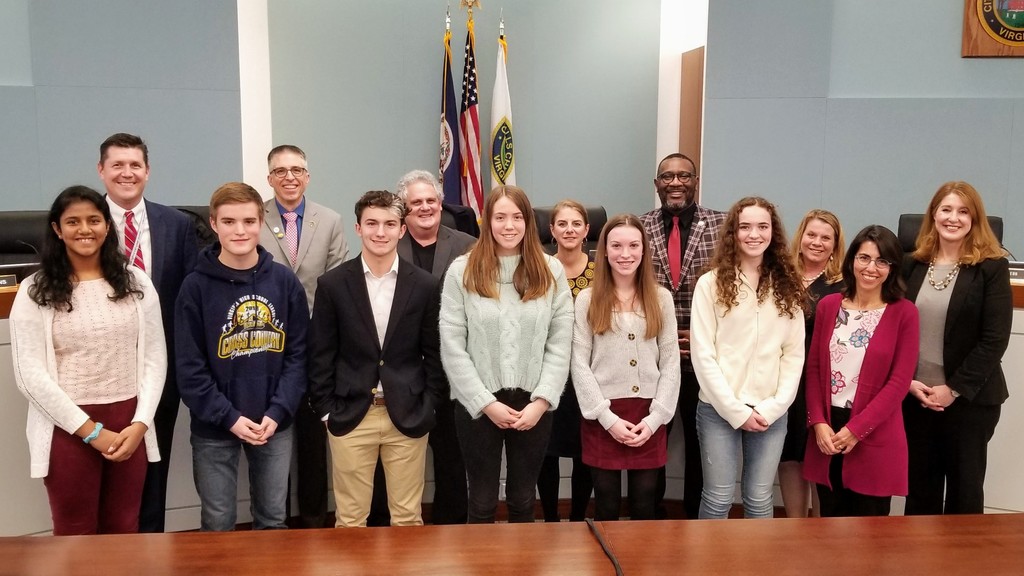 Principal Matt Hills announced Maria Sneed will serve as Interim Assistant Principal for the remainder of the school year. Sneed arrives from Herndon High School, where she was assistant principal until her retirement last year. Mrs. Sneed's first day is today, January 13, 2020.

Fairfax County Health Dept is seeing a rise in flu activity. In our community, visits to emergency departments and urgent care centers for flu-like illnesses have increased, and flu outbreaks are confirmed. FLU FACT SHEET:
https://www.fccps.org/o/FCCPS/page/influenza-fact-sheet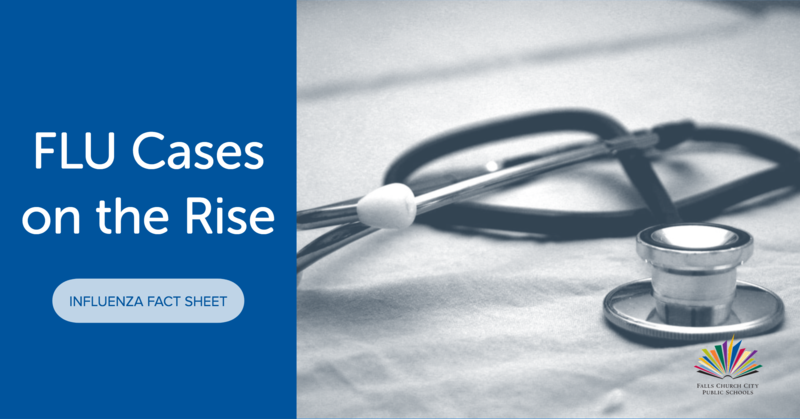 Principal Hills' latest newsletter, The Hitching Post, was just posted. Go to "Menu" and click on "Hitching Post".

Falls Church City Public Schools will operate on a 2-Hour Delay, Wednesday, Jan 8th. Day Care will open at 8am with NO drop-ins. All schools will dismiss at regular time - No early release.

Afternoon ACC Students: There will be no transportation provided for afternoon ACC classes. If ACC is on this afternoon, please provide your own transportation to class. Please check the Arlington Public School status for any updates regarding cancellation of classes

FCCPS will dismiss 2 hours early. No Block 7 classes. Buses will leave at 1:00 PM. All afternoon and evening activities are cancelled. There will be NO late buses.

As Warren County Schools are closed today, tonight's George Mason vs Skyline basketball games have been cancelled.